THE TAVERN TENT
YOUR NIGHT STARTS HERE
Party all night long in the ALL NEW Tavern Tent where we host a huge range of outstanding entertainment including live music, kids shows, cash bingo and more!
VIEW EVENTS
Fun packed Tavern Events
AWAIT…
The Tavern Tent hosts a huge range of entertainment throughout the whole season!
Get your dancing shoes on and party the night away.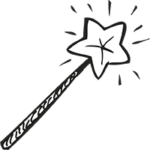 We also host fun packed kids entertainment. Keep an eye out on our events schedule for updates!
THE TAVERN TENT
HOST YOUR OWN EVENT
Looking to have your own party or event? The Tavern Tent is the ideal venue to host your own party or event whether its a birthday, wedding, anniversary etc The Tavern Tent is ready for you!